The great outdoors have so much to offer and that is why more and more people are raving about trekking. If you are willing to endure the physical challenges, then you will be up for an adventure of a lifetime. If you're in Asia, then you are blessed because this continent is full packed with the best hiking spots in the world, so read through our top pick here.
EVEREST BASE CAMP, NEPAL
Of course, we have to start with the most famous mountain in the whole world – Mt. Everest. It is popular because of its towering height, it can be intimidating but a lot of trekkers are challenged by it. Aside from being physically prepared, your also have to condition your mind before doing the trek, so you can reach the summit of 5,300 meters.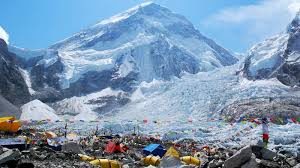 BANAUE RICE TERRACES, PHILIPPINES
A trek to the world- famous Banaue Rice Terraces is a must when visiting the Philippines. Aside from the breath-taking scenery, it tells a lot of the life and culture of the Ifugaos, a highlander ethnic minority in the country. Built half a millennia ago, these terraces were hand carved straight from the sides of the mountains. Hikers can choose an easy hike through Bangaan trail or a much challenging route through Batad trail.
CAMERON HIGHLANDS, MALAYSIA
This scenic hiking spot is recommended for beginners because of its manageable terrain and cool weather, however, there are no helpful signs or stops here just pure wild beauty, so you have to have a good guide to hike with you all the way. Aside from that, everything here is just perfect because the sprawling tea plantation is a wonderment to behold.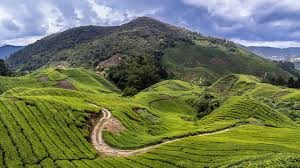 CHADAR TREK, INDIA
Hikers will get mesmerized by the alluring beauty of the frozen river of Zanskar during winter. The trek is not entirely difficult but what you need to prepare is the extreme weather which can go as low as negative 25 degrees at night. A lot of hikers fell in love with its white grandeur, however due to increase in popularity, the hiking spot suffers from tourists' waste negligence and global warming and might close down soon.
MOUNT RINJANI, INDONESIA
You won't need training just to reach the summit of this active volcano, Mt. Rinjani, you just got to have a strong physical strength and mental stamina. Indonesia might be popular because of their beautiful beaches but hikers can also enjoy the lavish mountains of the country. This famous hiking spot lets you enjoy stunning views especially the amazing blue Crater Lake that looks like a photo straight from a postcard.